3M Air Beam Bud
Part Payment Plan Available At Checkout Via Partial.ly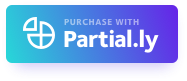 ---
---
Our new Air Beam Bud, the world's first ever inflatable glamping tent!
3m x 3m in groundsheet diameter, total height is 2.9m and 1.46m from the floor to the top to turn walls
Weighs 18kg
Big enough to fit a queen size bed
No centre pole so you can use 100% of the space inside
No more broken poles and super fast to assemble!
Scroll through the photos - comes with a porch awning so no need to buy separately! 
Transports in a backpack with the dimensions of 87 x 57 x 40cm, weight 26.5kg
Watch the video to see how easy it is!  
* Please note that all our accessories online, including the wood burning stove are made for the Lotus Belle Tents and NOT the Air Beam Bud Tent. 
Please also note: The Air Beam Bud is a lighter weight version of our flagship model the Lotus Belle, but bare in mind this tent is for short camping trips. It's not designed to be kept up semi-permanently. So if your after something that can stay up for a few months at a time go for the
Lotus Belle